May is Motorcycle Safety Awareness Month. This month's Traffic Tip Tuesday topics are dedicated to safe motorcycle riding.
To wrap up our series on motorcycle safety, I want to illustrate why I have been discussing the topics we've covered. I want all motorists to be as safe as they can be; motorcycle and bicycle riders are at the highest risk of being injured in a collision. I was very fortunate to attend the 2016 ARC-CSI Crash Conference in Las Vegas, NV.  During the conference, I observed crash testing and was provided data, photos and videos of the crashes performed. Several of the tests involved motorcycles.  As an avid motorcyclist and safety advocate, I was extremely interested in observing these tests.
The test we will discuss and watch video from, is a motorcycle vs passenger car. The impact is on the rear door of the passenger side of the car with the front end of the motorcycle. This test simulates an intersection crash. As there are no stop signs or traffic signals on the test track, we have to use some imagination. One of the vehicles fails to yield to the other and a crash occurs. Regardless of who commits the yield violation, we will see it would end poorly for the motorcyclist. This is a fairly low speed test, about 20 to 30 mph on the motorcycle. The car is stationary when struck. I wish there would have been a biomechanical dummy on the motorcycle, but we can imagine what would happen to the rider in this collision.
Videos provided courtesy of Collision Publishing and ARC (Accident Reconstruction Network).
Although no safety equipment can guarantee the rider's safety, it greatly increases the survivability of the rider.  A few years ago I was involved in a collision very similar to this one. A vehicle failed to stop at a red light and I hit the driver's side passenger door. I was thrown from my motorcycle and landed on the asphalt, striking the back of my head on the pavement. Had I not been wearing my helmet, I would have sustained a serious brain injury, if not killed. I was fortunate and walked away from the crash. The safety gear saved me from serious injury. In short, it worked.
In closing, I would encourage you, as riders and passengers, to wear safety equipment and learn advanced riding techniques.  Make the investment in yourself and your family.
Above all, ride safe and have fun!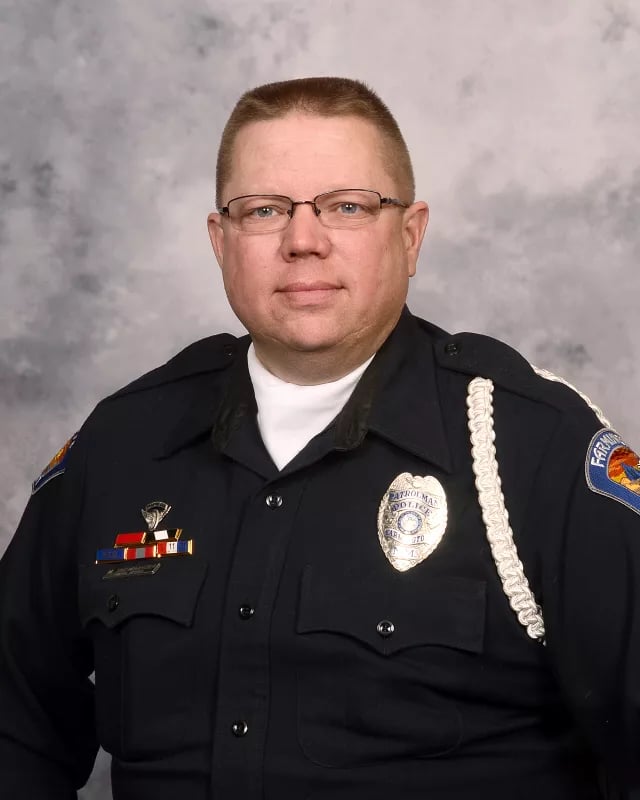 Martin Snowbarger has been a law enforcement officer for 18 years. He's worked for the Farmington Police Department for 15 years and in Raton, NM for three years. Officer Snowbarger has been with FPD's Traffic Division since 2003 and has been a Certified Child Passenger Safety Technician and Traffic Collision Reconstructionist for 11 years.