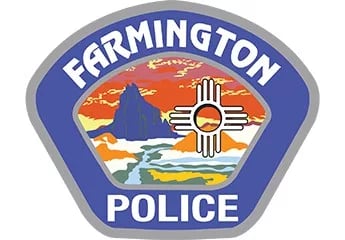 Farmington, N.M. – A Farmington man is in custody following an incident where an officer was struck by a vehicle the man was driving. Ladarius Tinhorn is charged with aggravated DUI, aggravated battery on a peace officer, and several other charges surrounding the incident.
Around 11:05 p.m. on June 23, 2022, a Farmington police officer attempted to pull over the vehicle Tinhorn was driving near the 1000 block of Sullivan Avenue. Tinhorn fled from the officer into a small neighborhood that led to a dead-end road. The officer stepped out of his car and repeatedly told Tinhorn to stop. Tinhorn accelerated in the officer's direction, nearly pinning him against his vehicle and causing minor injuries to the officer. The officer fired, and Tinhorn fled in the car. Detectives located the vehicle near 11th Street and Tucker Avenue with Tinhorn and a 17-year-old male passenger inside, uninjured. Paramedics treated the officer for minor injuries on scene.
The incident remains under investigation, and further information will be provided as it becomes available. Anyone with information regarding this incident is asked to contact the San Juan County Sheriff's Office, the primary investigating agency as part of the SJCROISTF, at 505-334-6107.
The San Juan County Regional Officer Involved Shooting Task Force is comprised of investigators from the San Juan County Sheriff's Office, New Mexico State Police, and the Farmington, Aztec, and Bloomfield Police Departments. The task force works in a coordinated effort to thoroughly investigate officer involved shootings of San Juan County law enforcement agencies.