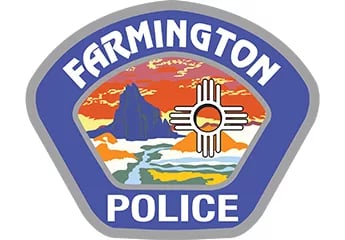 Farmington, N.M. – Farmington police have two juveniles in custody following burglaries of two local pharmacies. Around 5:19 p.m. on February 26, 2020, officers were dispatched to the Target store at 4900 E. Main Street for reports of two juvenile males with a gun attempting to go into the back area of the pharmacy. A store employee tackled one of the males, and he then dropped the weapon. Employees kept the male detained until officers arrived. The other burglar left the store. Using surveillance footage, officers obtained a description of the second burglar and the vehicle he left in. Around 5:55 p.m., a second report came in from a Safeway pharmacy, at 3540 E. Main Street, of a juvenile attempting to steal medication from behind the counter. The description matched that of the second burglar. After some investigation, officers identified and located the second burglar and took him into custody. 
Detectives interviewed the males, both 16 years old and from Farmington, and obtained a search warrant for the involved vehicle. One juvenile was charged with Aggravated Burglary and Assault with a Deadly Weapon; the other charged with Aggravated Burglary and Conspiracy. Both are being held at the San Juan County Juvenile Detention Center. 
This incident remains under investigation. Further details will be released as they become available.