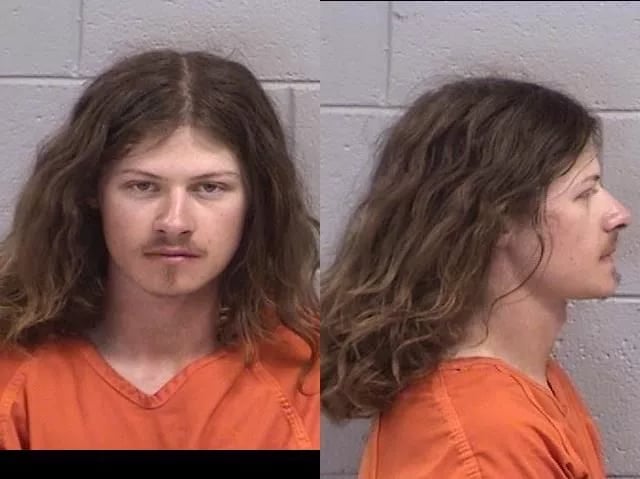 FARMINGTON, N.M. – A Farmington man has been charged with murder following a shooting that took place on Saturday. Farmington police responded to a call of a shooting near the intersection of East Main Street and Plaza Center around 6:23 p.m. The reporting party informed officers that the shooting suspect got into a blue Ford Ranger and drove east.
Officers located and stopped the vehicle near 30th Street and College Boulevard. The suspect, later identified as 21-year-old Guillermo Humberto Aguirre IV of Farmington, was driving. There were two other occupants, a 21-year-old male and a 25-year-old female both of Farmington. Aguirre was transported to the Farmington Police Department Detective Division to be interviewed. The other two subjects were questioned at the police department and released.
Through investigation, detectives learned that Aguirre has a landscaping business and frequently hires individuals who panhandle in the area. Aguirre went to the location to find workers when he encountered a man, later identified as 43-year-old Brandon York of Farmington.
A confrontation occurred between the men, which ended when Aguirre pulled out a handgun and shot York numerous times.
Detectives obtained an arrest warrant for Aguirre on the charge of Murder in the 2nd Degree. Aguirre was arrested on the warrant and booked into the San Juan County Adult Detention Center.
This is an ongoing investigation. Anyone with additional information is asked to call the Detective Tip Hotline at 505-599-1068.
###