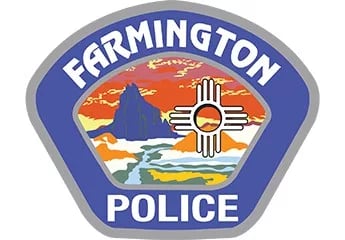 Farmington, N.M. – Farmington detectives are investigating a shooting over the weekend near the 1200 block of Randolph Avenue.
Around 11:16 am, officers responded to reports of a shooting involving three men. Officers arrived on scene to find one man, later identified as 20-year-old Zachary Reid, with a gunshot wound. Paramedics transported Mr. Reid to San Juan Regional Medical Center, where he died from his injuries. Officers contacted one of the reporting parties, later identified as 26-year-old Darien Hoffman, and the third man involved in the altercation, 56-year-old Ellsworth "Scott" Reid. While investigating, detectives found that Scott and Zach Reid approached Hoffman as he returned home in his vehicle, and the men began arguing. The argument turned physical, and Hoffman attempted to drive away, injuring Scott Reid in the process. Zach Reid then approached Hoffman's car resulting in shots being fired. Scott was later transported to SJRMC by paramedics and treated for his injuries.
The investigation is ongoing, and more information will be released when available. Anyone with information related to this incident is encouraged to contact the FPD tip line at 505-599-1068.