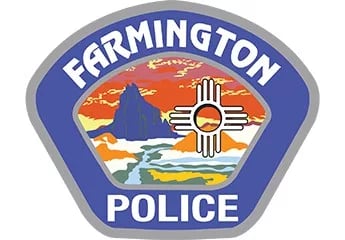 Farmington, N.M. – Today, Farmington police identified the man who was shot Saturday, April 9, as 21-year-old Charlie Thompson from Farmington.
On April 9, around 4:50 pm, officers observed Thompson sitting inside a vehicle in a parking lot near the 1700 block of East 20th Street. Thompson was known to officers to be armed and was wanted for several felony charges, including four counts of child abuse for an incident on March 26. When officers attempted to contact him, he got out of the vehicle and ran southbound across 20th Street, carrying a firearm. Officers followed Thompson until he stopped on Yucca Avenue, near Sage Drive. Thompson refused to put the weapon down after several requests from the officers. He then moved the gun toward the officers, and two officers fired. Officers immediately rendered aid to him and called for paramedics. He was transported to San Juan Regional Medical Center, where he later died from his injuries. There were no other injuries at the scene. The two officers are on administrative leave, which is the routine procedure of the Farmington Police Department.
The incident remains under investigation, and further information will be provided as it becomes available. Anyone with information regarding this incident is asked to contact the San Juan County Sheriff's Office, the primary investigating agency, at 505-334-6107.
The San Juan County Regional Officer Involved Shooting Task Force is comprised of investigators from the San Juan County Sheriff's Office, New Mexico State Police, and the Farmington, Aztec, and Bloomfield Police Departments. The task force works in a coordinated effort to thoroughly investigate officer involved shootings of San Juan County law enforcement agencies.