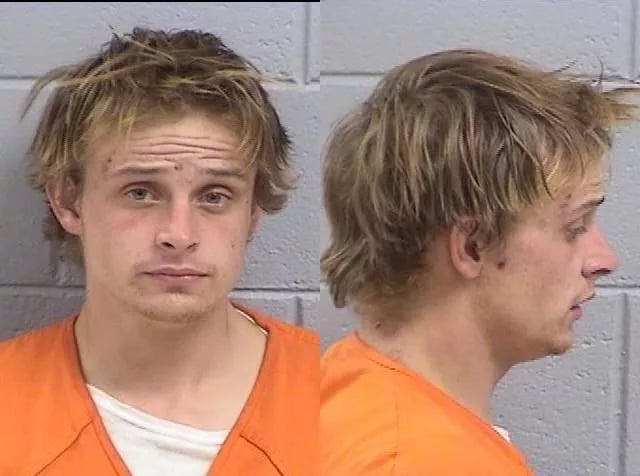 Farmington, N.M. – Elias Buck was arrested early this morning in Maricopa County, Arizona. Buck shot a Farmington police officer last Friday during a DUI investigation. A warrant was issued for his arrest on January 8 for charges of aggravated battery on a peace officer with a deadly weapon.
Just after midnight on January 14, a tip came into the Phoenix Police Department that Elias Buck and Victoria "Rossi" Hernandez were at a Quiktrip Convenience Store located at 8004 N. 27th Avenue in Phoenix, Arizona. Officers responded and located Buck, who attempted to flee, but was quickly detained. No officers were injured during his apprehension. Hernandez was released pending the ongoing investigation.
Buck escaped from a La Plata County jail on December 27 and shot and wounded FPD Officer Barreto on January 7.
Farmington Police Chief Steve Hebbe released the following statement, "This is the culmination of a very emotional week for FPD. We look forward to working closely with the district attorney as this case moves through the courts, so we can achieve our goals of holding all people involved in this incident accountable and keeping our citizens and officers safe."
The investigation into this incident is ongoing, and we will continue to release updates as they become available.
FPD extends its gratitude to the U.S. Marshals Service, the ATF, the FBI, New Mexico State Police, Colorado State Patrol, San Juan County, and La Plata County Sheriff's Offices, the Durango, Aztec, and Bloomfield Police Departments, and all our law enforcement partners who assisted in the search for this suspect. FPD wants to extend a special thank you to the officers of the Phoenix Police Department who risked their safety to apprehend this dangerous criminal.
FPD also wants to thank our community leaders and citizens for their prayers and support through the past week.