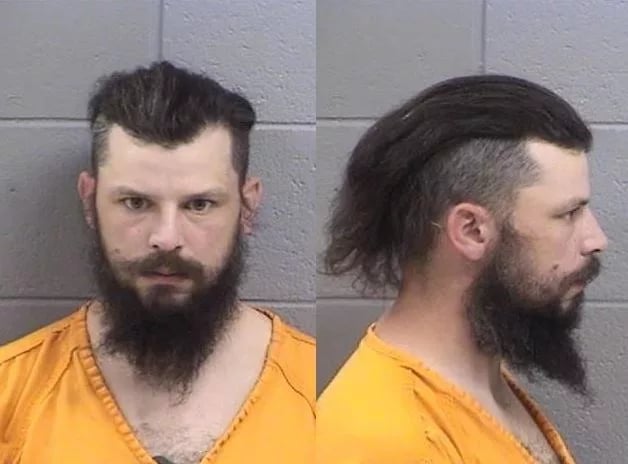 Farmington, N.M. – Farmington police arrested Dale Francis Boyum Walters on warrants issued out of Minnesota yesterday evening. Minnesota police advised they've been searching for 37-year-old Walters for two years.
Around 12:20 p.m. on March 4, 2021, the Minnesota Department of Corrections Fugitive Unit reached out to the Farmington Police Department about Walters possibly being in the area. FPD officers worked to verify the information and locate Walters. Through investigation, officers found that Walters had a felony warrant for a parole violation on the original charges of two counts of disarming a police officer and a second felony warrant for possession of child pornography. Several officers coordinated to contact Walters and arrest him safely. Walters was taken into custody at approximately 4:51 p.m. and will be extradited to Minnesota.
To report tips like this, please contact the FPD Tip Line at 505-599-1068.