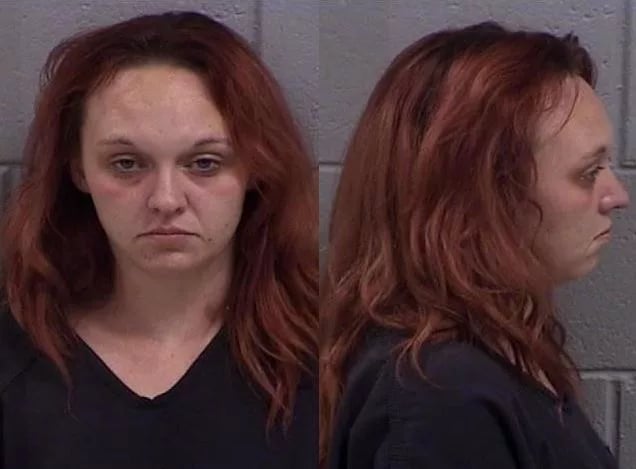 Farmington, N.M – Several law enforcement agencies assisted Farmington police in locating a 3-year-old child earlier this morning.
On February 3, 2021, around 6:30 p.m. Destinee Sweeney and her girlfriend had a verbal altercation in the Walmart parking lot on E. Main St., resulting in her partner walking away from the vehicle for a few minutes. Sweeney drove away with her girlfriend's 3-year-old daughter, Ava Spicer. After attempting to persuade Sweeney to return the child for some time, Spicer's mother contacted Farmington police at approximately 8:17 p.m. Officers obtained information on the child, Sweeney, and the vehicle they were last seen in and issued an attempt to locate. After Sweeney made statements threatening the child's safety, New Mexico State Police issued an Amber Alert. Through investigation, officers gained information on Sweeney and the child's possible location at a house on County Road 4029 in the Middle Mesa area of Navajo Lake. San Juan County Sheriff's Office deputies, NMSP, and FPD officers responded to the area. Working together, they were able to locate Ava Spicer safely and arrest Sweeney around 2:19 a.m. Sweeney was charged with kidnapping and intimidation of a witness. 
Farmington Police Department thanks SJCSO, NMSP, La Plata County Colorado Sheriff's Office, and Southern Ute Police Department for their assistance in bringing this incident to a peaceful resolution.