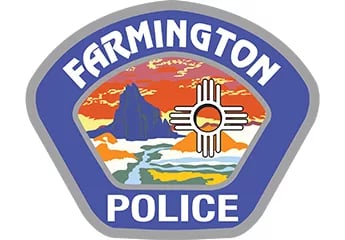 Farmington, N.M. – Farmington detectives are working with the Juvenile Probation Office to file charges on two juveniles for recent burglaries and other property crimes. The two teens, 13 and 15-year-olds, were identified through surveillance footage at several of the businesses.
Around 1:20 a.m. on October 8, 2020, officers responded to an alarm call at a business on Auburn Ave. to find the front door of the building standing open. While processing the scene, officers obtained a surveillance video of two subjects inside the store. Officers were able to identify one of the video subjects and match him to another surveillance video of property damage at an elementary school. Detectives contacted the parents, and the juvenile identified. Through investigation, the second subject was identified, and his parents were contacted. Detectives found the juveniles were connected to seven different burglaries and property damage crimes.
Farmington detectives are still investigating these cases. Further details will be released at a later time.