Choose pride. Choose success. Choose Yourself. Don't choose a gang.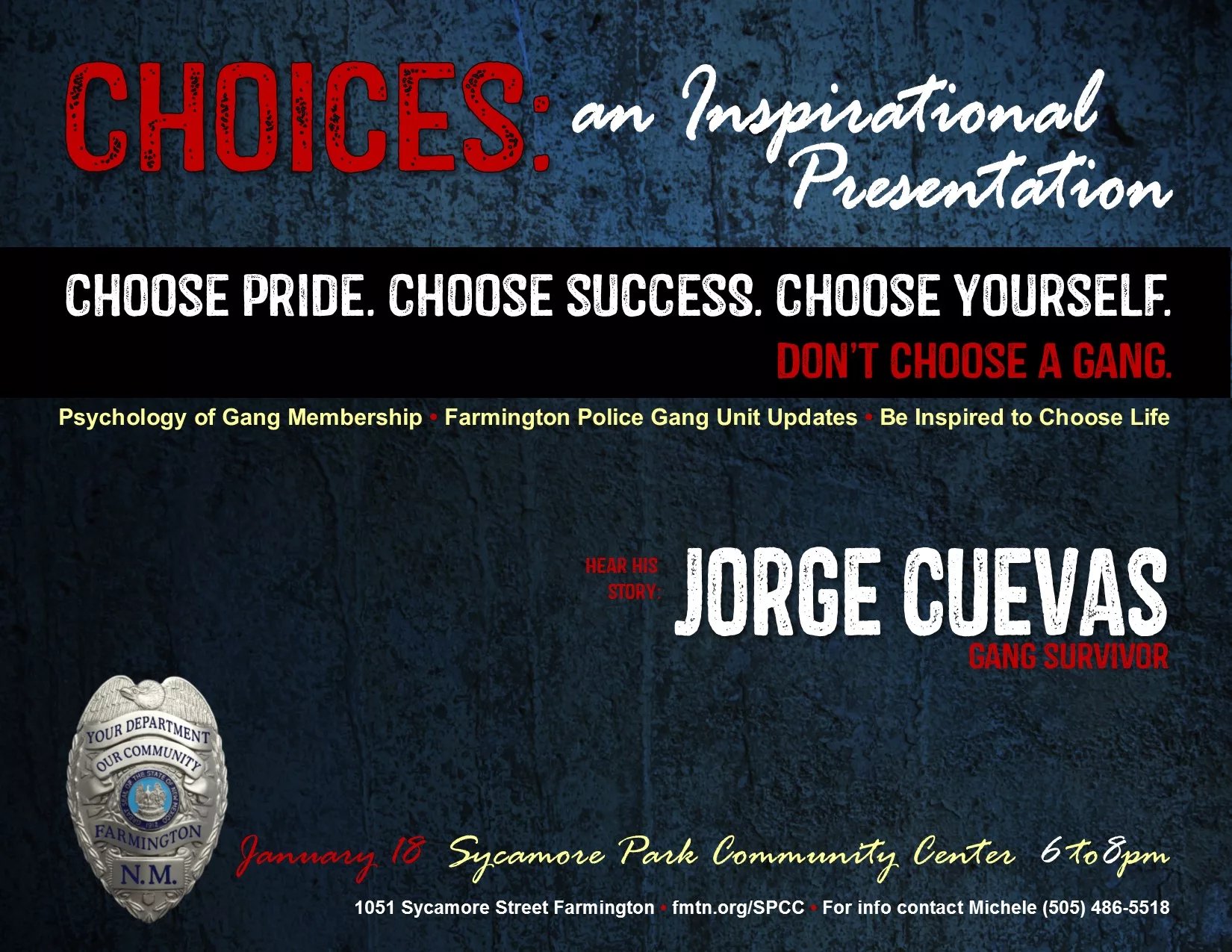 Farmington, NM –Jorge Cuevas, gang survivor, is working to inspire others to choose life over a gang. Cuevas joined a gang when he was 14 years old. At the age of 17, he was shot which caused him to lose the use of his legs. Tragedy struck again when Cuevas' younger brother was murdered. On January 18, Cuevas will share his inspirational story of how, after a decade, he left the gang to pursue a better life.
This free event is open to the public and will take place at the Sycamore Park Community Center from 6:00 p.m. to 8:00 p.m.  The Farmington Police Department Gang Unit will give an overview of the history of gangs and the psychology behind membership.
*Media is welcome to attend.