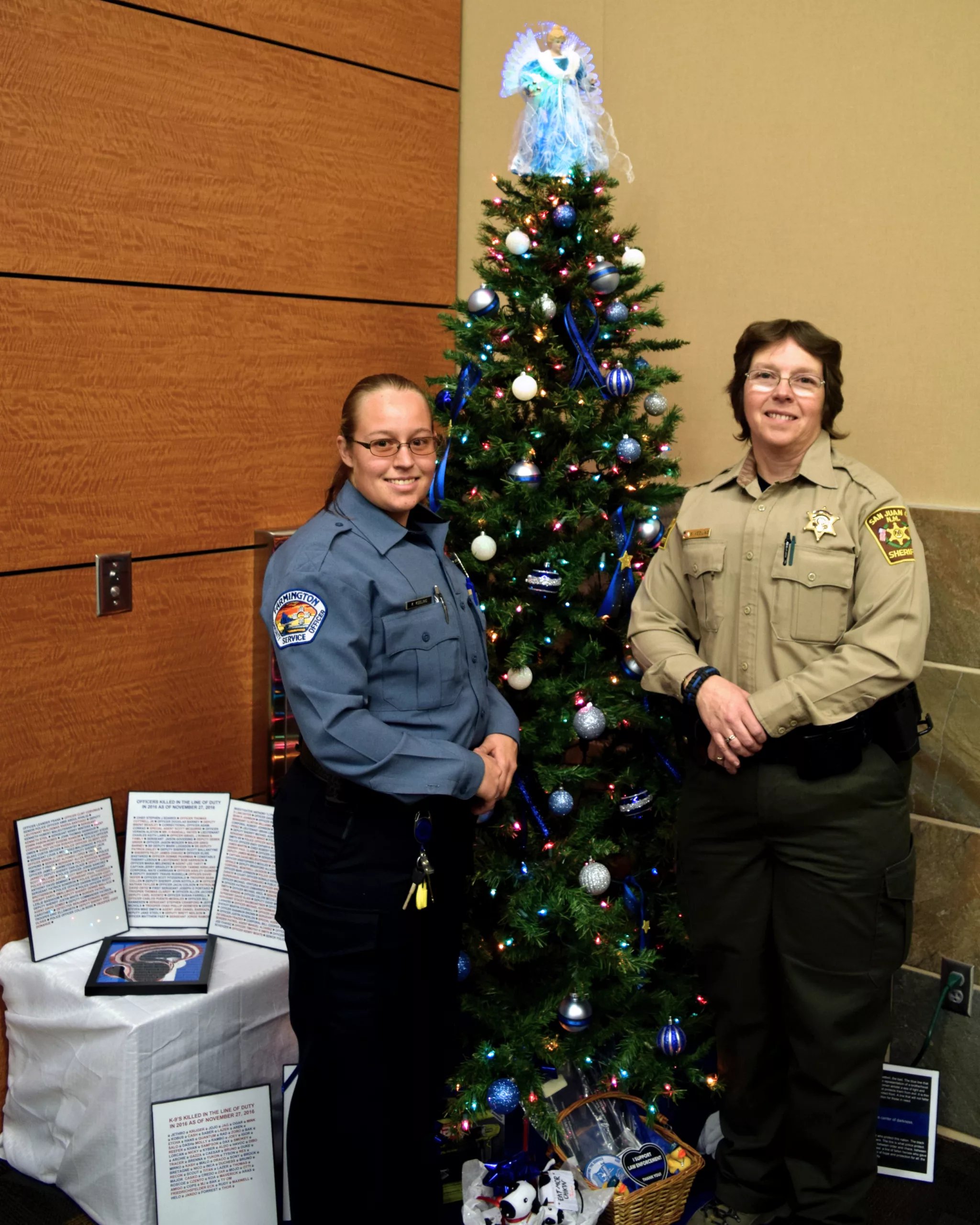 If you plan on attending this year's Festival of Trees, be sure to stop by and see the Thin Blue Line Tree. The tree was created by Kristalee Keeling and her mom, Sheila Keeling, both of whom work in law enforcement. Kristalee, a community service officer with the Farmington Police Department and Sheila, a reserve deputy with the San Juan County Sheriff's Office, chose the theme as a way of paying respect and remembering the officers who lost their lives this year. To date, a total of 133 officers were killed in the line of duty; sixty were from gunfire. Kristalee explained, "We are hoping this tree will bring some reality to the public as to how many lives have been lost."
Kristalee also recruited her sister, Twila Gibson, and FPD code compliance officer, Marc Kennedy, to help with decorating. The names and photos of officers killed since Thanksgiving have been placed by the tree along with a list of fallen K9s. In addition, there is a poster explaining the meaning of the thin blue line.
The Keelings would like to thank the following businesses for their contributions to the Thin Blue Line Tree: Chili's, Dickey's Barbeque Pit, Lowes, Home Depot, Chick-fil-A, D&S Kennels, La Mesa Chiropractic, Octopus Car Was, and Los Hermanitos.
The Festival of Trees runs from November 30 to December 3. For more information about this event, visit staurolite.pmsnm.org/fot