With our youth quickly approaching the end of the school year and seniors preparing to graduate and move on to the next phase of their lives, I want to take a moment to talk to them. We all know and remember prom season. Unfortunately, many of our youth will consume alcoholic beverages and mind altering substances of all kinds then get behind the wheel, endangering themselves and others.
Some will engage in this activity because of peer pressure, being afraid to abstain. I encourage parents and caregivers to have what I call a "courageous talk" with the youth in their sphere of influence. Talk frankly about the dangers of substance use and abuse. Be honest with them. Each year during this season, many youths meet an untimely death due to drunk or drugged driving.
If your child has the opportunity to take part in the Every 15 Minutes program, please allow them to do so. I have participated several times, and I assure you it is impactful. Let me share a short story about my involvement at Farmington High School a few years ago.
All the emergency services (police, fire and EMS) stage a few blocks away. An announcement plays over the intercom system at the school and the entire school body responds to the scene. They are told a crash has occurred, in this case on north Dustin Avenue, and several members of the school body have been involved. They arrive, observing crashed vehicles and bodies lying in the roadway area with varying injuries.
I was assigned the part of a responding officer, first on scene. My job was to evaluate the scene and request additional resources. The students and staff observing, experience the police, fire and EMS units arriving running code (lights and sirens) to the scene. The "victims" are their classmates, people whom they may have known all their lives.
As police arrive, we evaluate the victims, one of which will be deceased, others have injuries of varying degrees. Another will be the "drunk driver" who caused the collision. The San Juan Regional Medical Center's helicopter lands nearby to fly out the most critically injured victim.
I was treating and evaluating a victim, who in this case was a young lady. I was wearing a microphone, which broadcast my conversation with her and event radio traffic over loudspeakers for the benefit of the student body in attendance. I will never forget this particular experience as long as I live. I was assessing a young lady's physical condition, asking questions while observing the makeup used to simulate injuries. I ascertained her particular injury was a broken cervical spine (neck). She could talk and breath, but could not move her arms and legs, nor did she have any feeling below her neck. As I was relaying this information to responding medical units, I was looking into her eyes trying to comfort her.  Even though this was an act, she began to cry; this experience suddenly became very real to her. It was at that moment, I realized the impact this exercise was having on everyone.
As I was relinquished her care to the medics, I looked into the crowd before moving on to the next phase of the exercise. I saw many students and staff either openly weeping or choking back their emotions, both male and female.
Another Officer began to process the "drunk driver," having him do field sobriety tests and eventually arresting him.  While all this was going on, the fire department was extricating a victim from one of the vehicles, using all the tools available to them while other victims were being transported by ambulance to the hospital. It is quite an event to observe.
I haven't been involved in the program since, but know it's still being utilized. Every 15 Minutes was designed to rotate through all the area high schools, choosing one per year. This is not a complete report of the program, but I hope you understand the impact it makes.
The point I'm trying to make, is driving drunk or drugged kills. I have had the responsibility to respond to many of these situations in real life. I've observed firsthand how driving impaired impacts families. Not just the families of the deceased but the families of the drunk driver, too. There are no winners in these situations.
Farmington Police Department has a reputation of being very aggressive with apprehension and adjudication of impaired drivers. I've personally arrested several hundred impaired drivers over my 19-year career. I do not regret even one arrest. Sure, I've felt sorry for some of them, but I felt better knowing they were off the roadways and unable to harm anyone.
Farmington Police Department has a DWI awareness campaign going on at local high schools. We are taking a car that was involved in a fatal DWI crash, towing it to and displaying it at the schools. If you see the car, take time to read the information regarding the collision.
If you find yourself in a situation where you or the person responsible for driving you home becomes impaired, please call someone for a ride. Caregivers, I beg you include in your courageous talk, the caveat that you will not be upset if your child calls for a ride in this situation. Even if they are the one who has imbibed, have the necessary discussions after everyone is sober and calm.
Everyone – Drive Safe and Sober.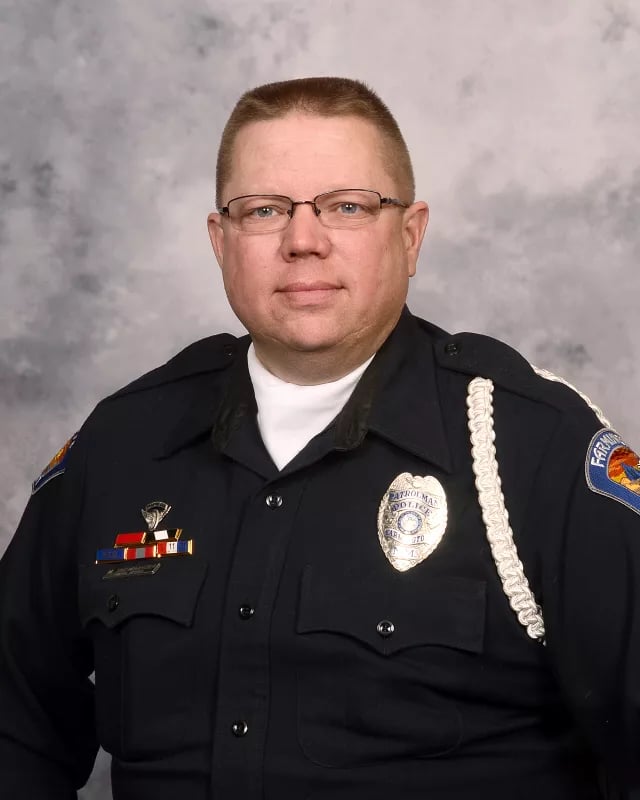 Martin Snowbarger has been a law enforcement officer for 18 years. He's worked for the Farmington Police Department for 15 years and in Raton, NM for three years. Officer Snowbarger has been with FPD's Traffic Division since 2003 and has been a Certified Child Passenger Safety Technician and Traffic Collision Reconstructionist for 11 years.