As many of you know, it is that time of year when those pesky critters start coming out and become a nuisance. The pesky critters I'm talking about are skunks and squirrels. The City of Farmington has animal traps available to citizens who reside within the city limits. The traps may be obtained through the Farmington Police Department's Records Division located at 900 Municipal Dr. A refundable deposit is required. After the deposit is paid and the necessary paperwork is completed, an animal control officer will deliver the appropriate trap to your residence and show you how to bait and set the trap. Once an animal is caught, simply call non-emergency dispatch at 334-6622 to have an ACO pick it up. Animal control is available from 7:00 am until 2:30 a.m. seven days a week.
A few tips to keep in mind:
You are responsible for baiting and setting the trap.
When trapping skunks, the trap only needs to be set at dark, as skunks are nocturnal and out at night. Skunk traps are solid sheet metal, to help keep the animal calm and hopefully avoid spraying.
Squirrels are out during the day so the trap should be set in the morning, then tripped at night to avoid catching a skunk in an open wire trap. To avoid catching a skunk in an open wire trap, you can either trip the trap at dark or set the trap on a table or bench at least 24 inches high. Cats are able to jump up to check out the trap, but skunks have to climb.
NOTE: If you are using your own open wire trap to catch cats or squirrels and you happen to catch a skunk, be aware that animal control officers are not required to pick it up. You will need to release the skunk yourself.
Traps are loaned out for a 25 day period. If you finish with the trap sooner, call non-emergency dispatch to have an ACO pick it up. Once the trap has been returned, FPD's Records Division will do the necessary paperwork for the return of your deposit. It will take a week or two for you receive it in the mail.
Please do not lend the trap to someone else or remove it from your property. You are ultimately responsible for the trap and any negligent damage or loss may result in you being charged for the replacement.
Remember, the Farmington Police Department's animal control officers are available to answer questions and assist with the traps.They may be reached by contacting non-emergency dispatch at 334-6622. If you are having issues with other types of wildlife, such as raccoons, you may speak to an animal control officer or contact the Department of Game & Fish at (505) 827-9376.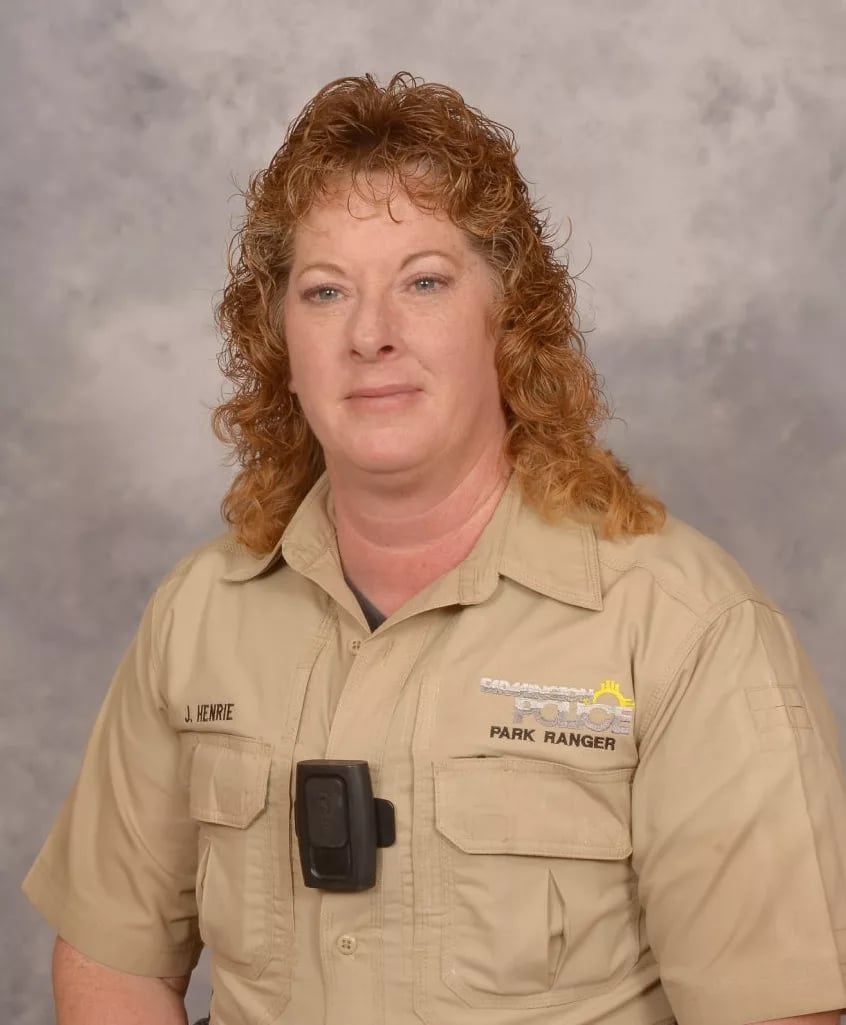 Julie Henrie is a park ranger/animal control officer with the Farmington Police Department's Park Ranger Animal Control Unit. She has been with the department since February 2014.