Last week the City of Farmington's Traffic Engineering Department made upgrades to 22 traffic signals within the city. During the upgrade, I was tasked with providing traffic control while the power was temporarily shut off to the signals. The upgrades included battery backup systems so when the power is out the signals will continue to function for six hours.
We obviously have more than 22 signals in the city, so what should you do if you encounter a dark (unpowered) signal? The unpowered signal should be treated as a stop sign, unless there is an officer directing traffic, then motorists should obey the officer's commands.
How do the traffic signals work? We have several types of signals in Farmington.
At some intersections, you may observe a small circular camera on top of the signal. This type of signal takes several images per second and compares them to a database. If the camera recognizes there is a vehicle in the cue, it will start the process to change the signal.
There are some that work off of your vehicle's electrical impulses. Those are the ones you see with the rectangular cutouts in the roadway. When the computer detects a vehicle in the area, it begins the signal changing process. These are frustrating for motorcyclists, as most motorcycles do not have enough of an electrical signal to initiate the process. The best thing for motorcycles to do is stop as close to the center of the sensor rectangle as possible; this affords you the best chance of sending an electrical signal to the system.
We also have some that work using radar. This type of signal has a radar antenna which emits a signal to determine if a vehicle is in the cue. This signal works just like the automatic doors on buildings. When they sense a person approaching, they open the door for you; these systems initiate the signal change sequence.
I constantly see drivers getting impatient with traffic signal systems; I have found myself in the same situation. What does not work is to creep forward past the stop bars (solid white line about 2' wide) and encroach into the crosswalk. The signal systems do not work that way and will not change any quicker because of this movement. Additionally, this is a violation of state statute (66-7-105); motorists must stop prior to the stop bar and keep the crosswalk clear for pedestrians.
For more information on traffic signal improvements in Farmington, watch episode four of The Mayor's Table at sjsci.org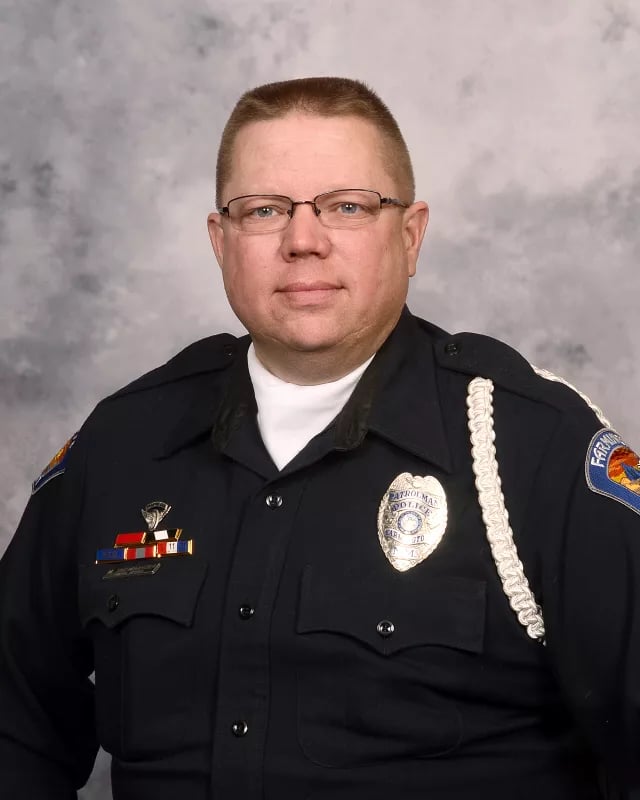 Martin Snowbarger has been a law enforcement officer for 18 years. He's worked for the Farmington Police Department for 15 years and in Raton, NM for three years. Officer Snowbarger has been with FPD's Traffic Division since 2003 and has been a Certified Child Passenger Safety Technician and Traffic Collision Reconstructionist for 11 years.