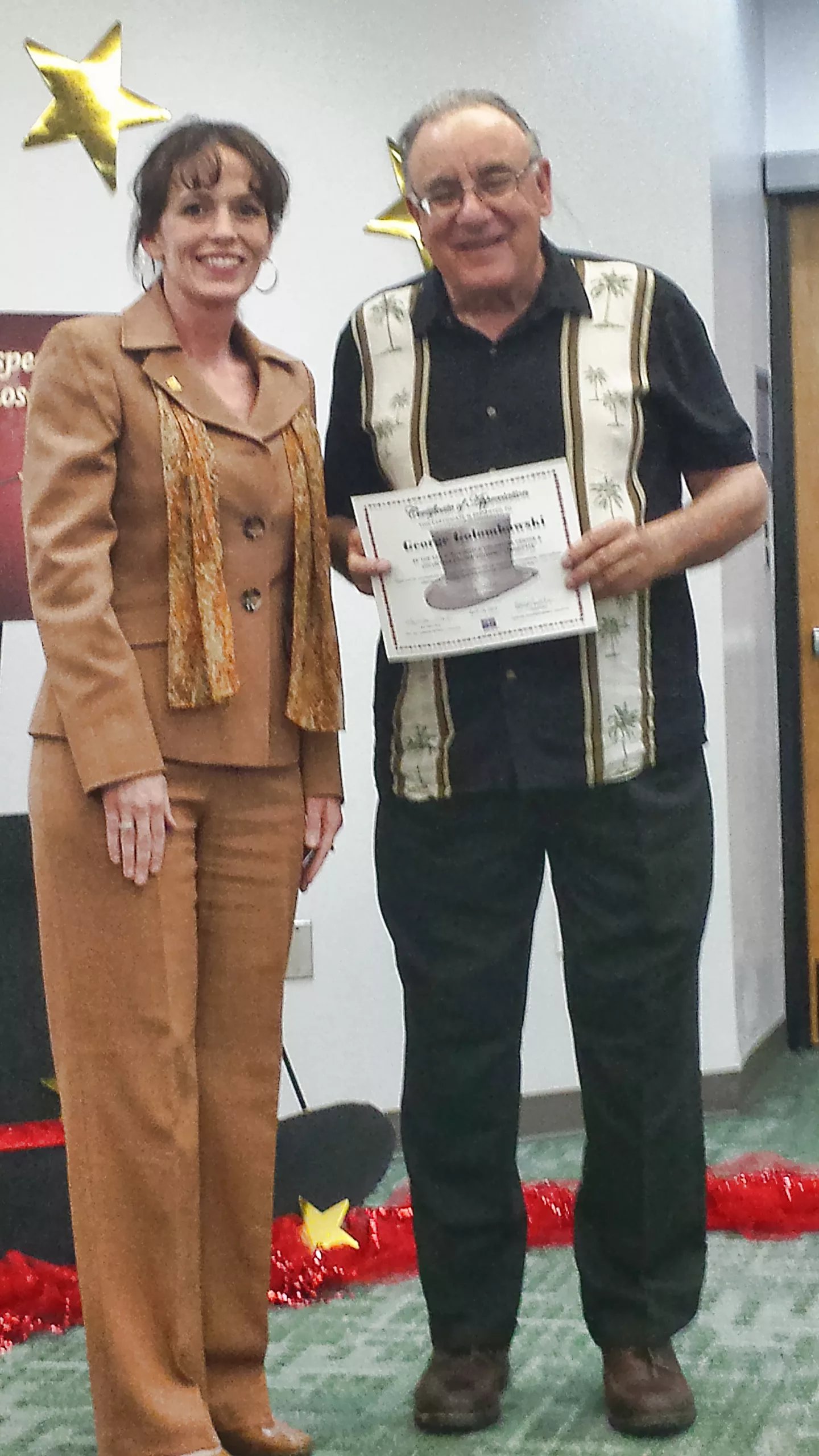 George Golombowski has been a participant of the Farmington Police Department's Volunteer Program for the past 20 years. During this time, George has established himself as a highly capable and dedicated volunteer, giving countless hours to the agency and the community it serves. On Tuesday, April 14, George was recognized for his work during the Volunteer of the Year Banquet hosted by the San Juan College Volunteer Center. The annual event is held to honor volunteers throughout San Juan County. Individuals may be nominated in one of several categories; George was nominated for individual volunteer.
In their nomination, FPD emphasized George's tireless work with neighborhood watch. His dependability to fellow citizens in being a spokesperson for neighborhood issues, accompanied by his enthusiasm to recruit new participants, are but a few examples of George's dedication to the program. George has also been vital to FPD's fingerprinting service that takes place every Wednesday. This service is available for community members who are needing fingerprinting for background checks. George collects incoming fees, issues receipts, balances the ledger, and frequently assists parents who come with their children.
Most recently, George volunteered to help with the Hogback Ditch Cleaning Project. This was a partnership between FPD and the Victory Life Church in Shiprock to help clean the irrigation ditch that provides water to area farmers. The day was long and hot, but George was there working alongside the other volunteers with his usual cheerful attitude and eagerness to be involved.
These are but a few of George's contributions to his community. The Farmington Police Department has enjoyed working alongside him throughout the years and believes he is a true asset to not only the agency, but to the citizens of Farmington.
Congratulations George!