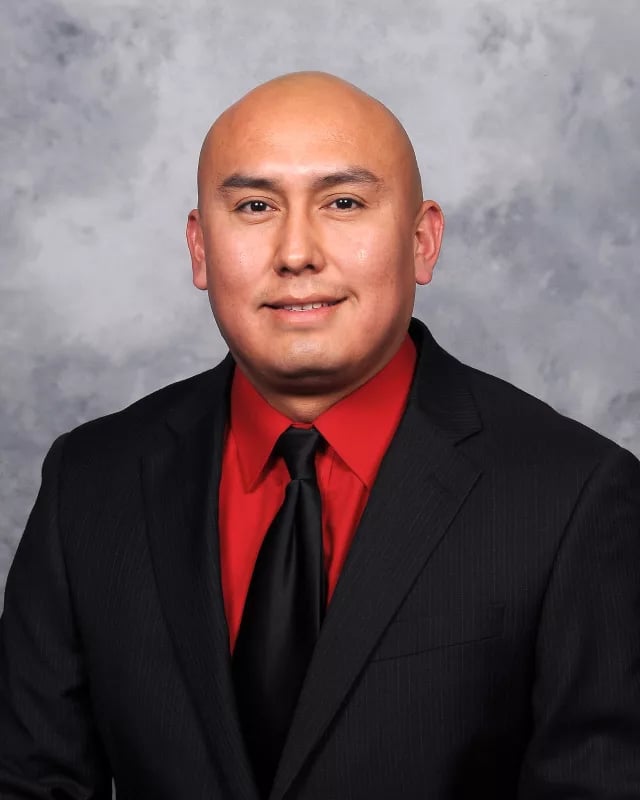 Farmington, NM – The Farmington Police Department has created a special detective position with the focus of investigating cold cases. Cold cases refer to those that have not yet been solved and are not the subject of a recent criminal investigation. The department currently has 12 cold case homicides that will be the focus of the detective's work. Farmington Police Department will continue to look at other potential cases as well. "One of our main goals is to let the families know we have not forgotten their loved ones. Through changes in technology and the passage of time that can lead to a suspect making a mistake, we are firmly committed to helping families find justice," Chief Steve Hebbe said.
The newly appointed cold case detective, Daven Badoni, has been with the department since 2005. Prior to his joining FPD, Badoni served four years in the United States Army. He began his law enforcement career in 2003 with the City of Deming Police Department. During his tenure with Deming PD, Badoni served as a school resource officer, assigned to Deming High School. In 2005, Badoni relocated to Farmington and joined the Farmington Police Department. He served as a patrolman until 2010 and was also part of FPD's Domestic Violence Advocate Law Enforcement Response Team (DV ALERT). In 2010, Badoni was promoted to a detective position. In 2013 he was selected as the domestic violence detective and served on the San Juan County Domestic Violence and Sexual Assault Task Force. He maintained this position until appointed as the cold case detective.
Detective Badoni is beginning to reach out to the victims' families. Farmington Police Department will also be reminding the public of these cases and is asking anyone with information about the unsolved homicides listed below, to please call their detective tip hotline at (505) 599-1068.
Paul Napoleon – 1978
Cloyd Nielsen – 1982
Robert Raymond Griesemer – 1986
Feliciano Mendoza – 1988
Deland Pioche – 1990
Patsy Taylor – 1991
Carla Helmer – 1992
Pernell Tewangoitewa – 1998
Bertina Tsosie – 2003
Brenda Wright – 2004
Blane Stanley – 2007
Nathaniel Morgan – 2009